Casting Call
Casting Workshop for Everyman/Granary production of Ailis Ni Rian's beautiful play 'Desolate Heaven'. – Cork – [Paid]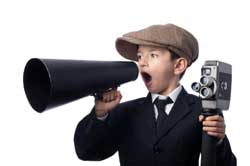 Granary Theatre
Wednesday 11 September 7pm-9pm.
Looking for two young female actors, playing age 15-20yrs.
email cv's etc. to granary@ucc.ie fao Tony.
The workshop will be a group workshop where you will be asked to engage in a series of exercises as an ensemble.
Sides will be available on the day and scenes from the play will be explored with the intention of casting the two female characters.
'Desolate Heaven' will be staged in The Everyman, Cork in early February 2014, with a short regional tour thereafter.