We are delighted to announce that your child will be performing in Dance Extravaganza in the Rochestown Park Hotel on Sunday 12th November.
Students have been busy learning a dance routine in class, which they will perform along with their classmates for a panel of judges and parents. Each dance class within an age category will compete against each other to find the overall winning team. Every student who performs on the day will receive a gold medal ( which I feel is a great way to boost their confidence and self-esteem) and the judges will award perpetual trophies to the top 3 routines in each age category. There will also be trophies awarded by the judges on the day for various achievements such as the best individual performer, best smile etc (these will be at the judges' discretion on the day).
Students also have the opportunity to enter a solo dance category. I always encourage the  Little Stars, Junior Level 1 and Budding Ballerinas to treat this as a game of musical statues. The idea is just to encourage the students to express and enjoy themselves through dance, showing off their dance moves to a piece of music.
Junior level 2 and Intermediate students will have pre-prepared their own solo of 1 minute or less to a set song (which we will practice within class). Senior students will perform their own 1-minute solo dance to their own choice of song. There will be several rounds of the solo competition with judges awarding a trophy to 1st, 2nd and 3rd place only. The Senior student who places 1st in their solo dance will win a free term of dance for term 2!!!!
Intermediate and senior students may also enter a third category: Duo or Trio Dance. Again there will be a set piece of music for this category and students can choreograph with 2 or 3 people in their dance. The piece can be 1 minute or less. There will be several rounds, with judges awarding 1st, 2nd and 3rd places trophies only.
Little Stars, Junior 1 Junior 2 Modern and Budding Ballerinas may enter both the group dance and or solo category.
Intermediate and Senior students may enter the group, the solo and or the duo or trio category.
The Awards are a great opportunity for students to showcase their talent and hard work and a wonderful opportunity for parents to see their child's progress since September. The Awards are not supposed to be daunting or stressful for the student, the emphasis is placed on the students participating rather than winning in this event.
There is an entry fee of €5 per competition.
Entry fee for spectators on the day will be €2 for adults, €1 for children aged 3-18year, a family of 2 adults & 2 children €5, toddlers and babies are free.
Little Stars & Junior Level 1 & Ballet (pink uniform)
Sunday 12th November
Start 10am-12midday
Junior Level 2 & Intermediates & Ballet (purple uniform)
Sunday 12th November
Start 1-3.30pm
Senior (black uniform )
Sunday 12th November
4.30-6.30pm
Entry Fee
Group €5
Solo €5
Duo/Trio ( intermediate & Senior only ) €5
Closing date for entries is Saturday 20th October.
To enter the competition please bring a sealed envelope with your child's name, class and the competitions they wish to enter and give it to their teacher at class. Alternatively, you can register online here.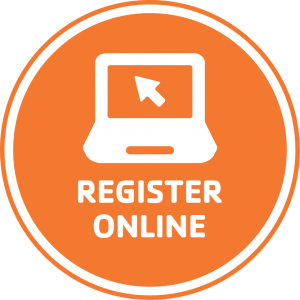 If you are not taking part in the Awards please let your dance teacher know as soon as possible so that she can readjust the Choreography accordingly.
Students will wear their dance uniform on the day. Please ensure you have purchased your uniform beforehand.
If you have any queries, please email info@wolfestageschool.com or speak to your dance teacher in class.