Create your show reel
ATTENTION ACTORS!!!!
Create your show reel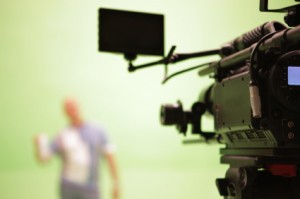 The Wolfe Stage School is thrilled to announce a master class in screen performance with Claire Loy.
This short 2 day course is open to both students and non students of the Wolfe Stage School who are of secondary school age and above. Places are limited to a max of ten so book early to avoid disappointment
The course is designed for those with a serious interest in the art of film acting – no experience is necessary, But ambition to pursue professional work in the world of TV and film is essential.
Day One – learn the skills required for TV and film acting, Learn to approach monologues for screen acting. find out about casting agents and the inner workings of the professional world.
Day Two – perform and record your performances and receive an online version of your show reel that you will be able to use for castings.
The course will be held over two afternoons in
August – 5th and 6th 3pm – 6.30pm 
Further dates will be added if there is a demand.
The fee for this workshop is
€ 25 for students
€ 30 for non students
To reserve your place please send us a private message.
Please note successful candidates to the course will be required to complete some preparation work before the workshops – this will include "learning off" a monologue.
(The monologues will be provided by the trainer in advance)